The saying about perception becoming our reality is absolutely true and especially relevant for online students who cannot assess an instructor visually. Instead, students rely upon perceptions to decide what the reality of an online class will be, and distance learning in general, whether or not those perceptions are accurate.
For example, if a student is focused on outcomes only, such as a grade for an assignment or the course itself, they are going to rely upon perceptual cues to determine if their instructor is making an accurate assessment. Those cues come from interactions and a perceived tone of every message or email received. If there is any sense of negativity or indifference to the needs of the student, the outcome received is going to be perceived as anything but authentic. This can also create a perception of what future classes may be like, as to a generalization of instructor attitudes.
From my experience with online teaching, there are many ways you can describe the interactions between an instructor and their students. The most basic description is to refer to it as communication, with a sender and receiver attempting to accurately convey a message. Yet there is one type of interaction I found to be the most transformative of all, and it begins with some form of appreciation by the instructor for their students. What this does is take a form of communication, typically email or classroom messages, and transform it into a supportive interaction.
When I am able to extend some form of appreciation for my students, as a teaching strategy and overall disposition, I help create a different type of perception about instructors. This is especially important for entry-point doctoral classes I teach, as I want to establish a supportive tone to help students and be a positive representative of the school in general. Developing this attitude of appreciation has been a product of time and my own doctoral research. What I'll share are methods you can use to incorporate appreciation as a general teaching strategy, regardless of the subject.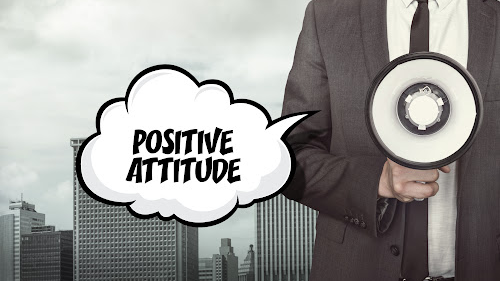 Why Appreciation Matters, Defining Appreciation
My journey with the concept of appreciation began back in 2008, when I was starting research for my dissertation study. At this time, I was developing a dissertation topic and I was also in the early phase of my online teaching career. I was at my last in-person residency for the doctoral program and attended a session about appreciative coaching. It was then I learned about an organizational developmental strategy called appreciative inquiry. I was immediately intrigued by this concept and wanted to learn more. I discovered its use was primarily for organizations and had not been translated for distance learning. That's when I settled on my dissertation research topic.
For my dissertation research project, I translated appreciative inquiry for distance learning, and more specifically online teaching, and I called it appreciative andragogy. I immediately connected with the appreciative aspect as I have always held a helpful and supportive attitude while interacting with my students. The word andragogy refers to teaching adults. The strategy I developed at that time was designed to help improve the performance, motivation, and engagement of students through a series of scheduled appreciative interactions. The results confirmed the use of appreciation did help improve all elements studied, including student performance, motivation, and engagement.
After graduating in 2010, I continued to use appreciative andragogy myself as a general teaching strategy. I also continued to study appreciative inquiry and have been inspired by its results within organizations. It is based upon the strengths of an organization's employees to help facilitate change and improvement of any deficits. Over time, my use of appreciative andragogy has evolved as well. I learned from my own experience that a formalized process of scheduled interactions might not be feasible when I have a workload of 90 students.
The concept of appreciative andragogy evolved into appreciative teaching, to denote a supportive disposition when working with students. I've found, and my colleagues have shared the same results with me, that the use of appreciation has a significant positive impact on the overall performance and progress of students. It's about creating a positive connection with students in every interaction. Appreciation can be defined in three ways: 1) to appreciate another or demonstrate gratitude in some manner, 2) the act of appreciating someone or making a conscious effort to appreciate someone, and 3) creating a supportive and positive feeling when interacting with another.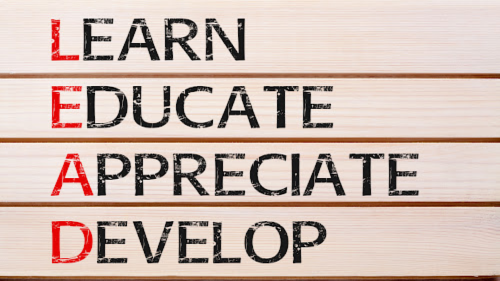 Appreciation as a Teaching Strategy
I've been teaching online over 17 years and I still love this profession. I'm teaching and mentoring doctoral students, and I find they need just as much support and care as any student at any other grade level. For online classes, the students are referred to as non-traditional, which means most have returned to school after a lapse in time since their last degree was completed. This means they are starting at the beginning, as to learning the finer points of academic writing and formatting. It also means I'm in a unique position to share my experience and serve as a guide, mentor, coach, and overall supporter of their progress. What follows are the three basic steps I use to implement appreciation as a teaching strategy.
Step One: Know Your Disposition
When it's time for to me to interact with students in any manner, I need to be aware of my disposition. This is a self-check I have performed since the start of my career and continue to this day. I want to be aware of how I'm feeling, what my surroundings are like, and any influences there may be at the moment that can shape my interactions with students, whether intentionally or unintentionally. What you can do is to ask yourself: What do you believe about your students and their potential? How do you feel at the moment? Are you prepared to teach and interact with students, in a non-judgmental and unbiased manner? A quick self-check is absolutely essential to remain in a positive state of mind for your interactions.
Step Two: Use the Power of Your Words
Without question, words hold potential for tremendous power. Everything you write or post can be interpreted, or even misinterpreted, based upon perceptual cues each student picks up. What this means is you must write with care, not fear, but with an attitude of support and concern for each student's well-being. I create what I post or send first in the body of a Word document. This allows me to read and re-read it, quickly assessing it for any potential flaws in tone or intent. It will be easier to fix it before it is sent, than explain something afterwards. This is also where appreciation comes into play. You can use just a few words to shape your message into something positive. Even if you state something simple as "I appreciate you" at the end, you have established a supportive tone.
Step Three: Take Proactive and Measured Action
This is the step that encompasses what used to be appreciative andragogy as a process. What I do each term for my students, regardless of the level they are at, is to post pro-active weekly supportive messages. I typically post these messages on Friday, as I know students have already met the discussion deadline and they will continue working on a written assignment that is due by the end of the week. I will share tips and inspiration, usually consisting of the motivational messages written with my moniker Motivational Guru Dr. J. These picture quotes are meant to uplift and inspire students. Included with the Friday message are words of appreciation, to remind students they are supported and cared for by their instructor. I also utilize appreciative wording in all my feedback, whether it is discussion or assignment feedback. There is something I'll find within a student's work to appreciate.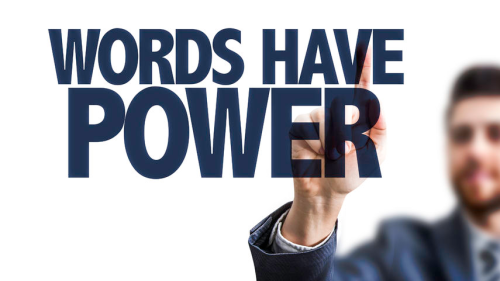 Transformational Education Through Appreciation
I'm witnessing now a trend in higher education, and more specifically distance learning, towards a form of learning that is exclusive of classrooms and assigned instructors. Instructors are becoming guides on-call, if needed by a student, rather than being an essential part of the learning process. Students take exams and write papers to earn a passing score, only engaging with an instructor who grades or answers questions. This reminds of the days long ago when there were correspondence-style courses.
While I understand the intent of competency-based education, and I'm not going to evaluate its merits, what I can share with you is my experience after working with directly with students for over 17 years. The lesson is simple: I know many students would not make it through their program were it not for the support, time, effort, and encouragement of their instructors. I was also an online student, and earned most of my advanced degrees online, and I know how effective a class is with an instructor.
For those of you who still work within a traditional online classroom, with instructor-led courses, there is only one way this form of education will continue, and it is by continuing to show how transformational education can be as a result of direct involvement with an instructor. The discourse I have with students in a discussion board always prompts higher order thinking and contributes to their intellectual development. I am always appreciative of their contributions and take time to craft feedback acknowledging what they post, supporting their growth and progress.
I encourage you to think of online teaching not as a task or set of duties, but at its core it's a set of interactions. More importantly, every interaction has a potential to contribute to the learning and development of students, if you will demonstrate some form of appreciation. This only requires finding something positive to state when you write an email or post a message. If you maintain a disposition that reflects your enjoyment of the work you do, this will also show up in your interactions and before long, you will naturally be using appreciative teaching. When students perceive you appreciate them in some manner, and they experience positive interactions with you, appreciative teaching will have also become a transformational strategy.
About Dr. Johnson
Dr. Bruce A. Johnson has been working in the field of higher education and distance learning since 2005, with roles including Doctoral Chair and Committee Member, Faculty Development Manager, Core Faculty, and Faculty Development Specialist. Dr. J's background also includes work as a Human Performance Improvement Consultant, and prior to 2005, he was a Manager of Training and Development.
Dr. Johnson is an inspirational author, writer, and educator. His life mission to teach, mentor, write, and inspire others. He has earned a PhD in Postsecondary and Adult Education, a Certificate in Training and Performance Improvement (TPI), a Master's in Adult Education, and a Master of Business Administration (MBA).
As a scholar practitioner, Dr. J was published in a scholarly journal and he has been a featured presenter at an international distance learning conference. He has published three books related to higher education, including two about online teaching. Dr. J has also published over 230 online articles about adult learning, higher education, distance learning, online teaching, and mindset development.
Come join Dr. J's new group, Motivation for Transformation:
• Any time of the day, visit this group to find your source of motivation, to be inspired and more importantly, have your mindset transformed: https://www.linkedin.com/groups/9108352/
Dr. J offers transformative resources
Please visit Dr. J's Books page on his brand-new website.
You can also find Dr. J on the following social media sites:
• Twitter
https://www.drbruceajohnson.com/wp-content/uploads/2022/08/when_you_appreciate_students_learning_becomes_transformative_2.jpg
1080
1300
Dr. Bruce A. Johnson
https://www.drbruceajohnson.com/wp-content/uploads/2022/09/drj-weblogo-300x145.png
Dr. Bruce A. Johnson
2022-07-10 12:00:00
2022-11-20 14:07:14
When You Appreciate Students, Learning Becomes Transformative