What Can You Learn From End-of-Course Evaluations?

What is your belief about an end-of-course evaluation? Do you believe it accurately reflects your performance as an instructor? Or do you live in fear of the reports, as it may affect your standing with the school you teach for now?
I just received my end-of-course evaluations for courses that recently concluded, and I'm at a point now in my career where I look forward to reading these reports. This is real-time feedback I'm receiving from students, who can provide an overview of what their course experience was like, whether it was positive or negative. For students who were highly satisfied and had a positive experience, I look for specific reasons why and try to continue to build upon those aspects for the next course.
If there was a negative comment made, I usually know who that student was and it's not because their name was shown, but rather because of what occurred in class. For example, a student may have been reported for plagiarism or a student did not receive the grade expected for an assignment. The evaluation now provides an opportunity for them to express their frustration. My approach is to try to understand their perspective and ascertain if there was anything more that I could have done to improve their outcomes.
I understand the fear instructors may feel about receiving feedback from students, as many academic institutions have expectations about the evaluation outcomes, whether in the form of an overall score or commentary provided. For example, I worked for an institution that focused solely on the overall score as a condition of employment. Yet regardless of the expectations surrounding the end-of-course evaluation, and its purpose for evaluating instructors, I believe there is always something to be learned. It's a matter of listening to what students have to say and using it for continuous self-improvement as an educator.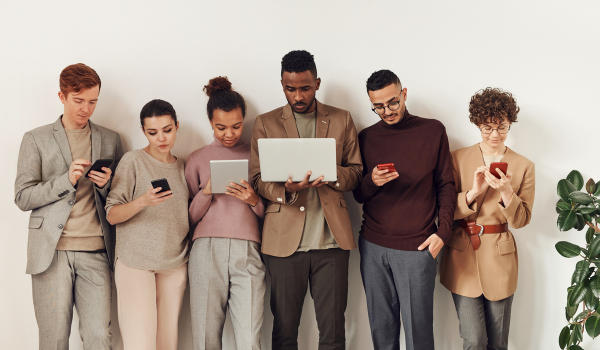 Learn From Student Challenges
As those of us who teach online know quite well, our students have a wide variety of learning styles, persistence rates, capacities, capabilities, and academic skills. When they interact with the materials provided, and attempt to complete the weekly requirements, this process occurs without someone physically present to guide them. Whether or not they are able to learn and complete the required activities is going to depend upon their ability to master the concepts, acquire new skills, and develop coherent thoughts into discussion posts and written assignments. Many students can do this with minimal assistance needed, while others will struggle to overcome learning difficulties.
If you have a large class size, you may not know about the extent of your students and their challenges until a course has concluded and they express their frustration on the evaluation form. That's why it is important to read the feedback received and look for clues related to potential sticking points or barriers to learning. As an example, I once received valuable feedback from students about instructions for an assignment that were unclear to them. It was that information which led me to creating weekly instructional videos to provide clarification for all learning activities, inclusive of discussions and assignments.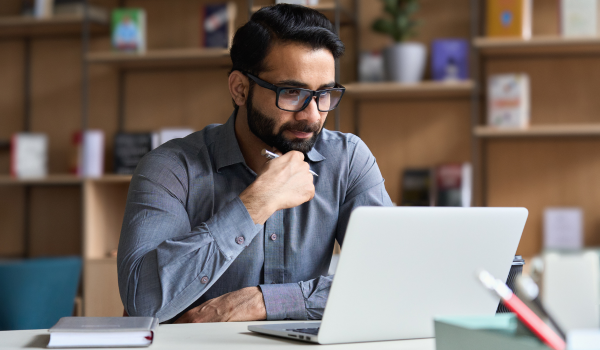 Learn Through Self-Reflection
After you receive the evaluation reports, what do you focus your attention on, the positive or negative comments? When I first began teaching online 17 years ago, it didn't matter if there were 20 positive comments, my focus was always on the one or two negative comments. I thought that somehow, I let my students down. But over time I realized there is something to be learned from all comments received, and negative comments are part of my continued growth.
I find the use of self-reflection is extremely valuable, in which I think about my instructional performance throughout each class week. What I'm focused on is creating a student-centered environment, and student feedback can be used to create a self-development plan. What I have within my control is not the evaluation outcomes, rather it is the classroom environment students are in. I'm continually reflecting upon the feedback received and trying to determine if I am meeting the needs of students, as this ties directly into their academic growth, and perhaps their satisfaction of the course.
Learn From Emotional Reactions
Overall, I believe the evaluations may not measure all aspects of your performance as an instructor. The end-of-course evaluations can show trends; however, these forms do not always provide a complete picture of the work you've completed in a classroom. Students may not be fully capable of evaluating every aspect of your instructional duties, especially as related to feedback or your engagement in class discussions. What students can do is describe the emotions experienced during the course, and how their instructor contributed (or did not contribute) to their overall learning. An emotional reaction speaks to the relationship that was or was not established with you as the instructor.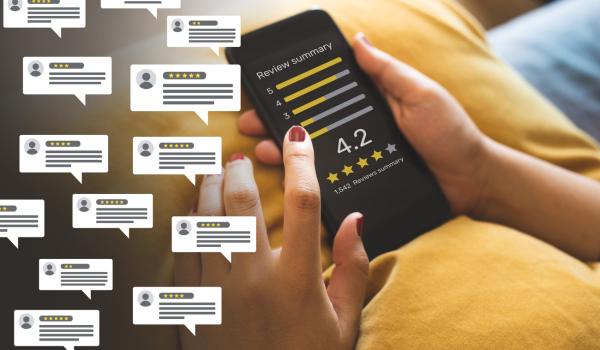 Learn and Grow as an Educator
When your students experience a positive feeling about engagement with you as their instructor, and it includes being valued and appreciated, it is usually a sign that indicates you have developed a meaningful and productive working relationship with them. You'll find the more you dedicate your time and attention to the needs of your students, the greater their satisfaction with the course will be. This allows you to accept their feedback with an open mind and willingness to learn.
Instead of fearing or dreading the results of your end-of-course evaluations, look forward to discovering the many reasons why you are succeeding as the course instructor. If there are developmental areas discovered, welcome the real-time feedback and its potential to help elevate how you teach. All feedback received from your students provides you with a first-hand perspective of how you are perceived and the effectiveness of your instruction. With a student-centered focus, it is likely your end-of-course evaluations will be a reflection of the transformative experience you've created for your students.
About Dr. Johnson
Dr. Bruce A. Johnson has 35 years of experience teaching and training adults. The first half of his career was spent in the field of Corporate Training and Development, with his last role as Manager of Training and Development. Then in 2005, he made a transition into the field of distance learning. Over the past 17 years, he has been an online instructor, Faculty Development Specialist, Faculty Director, Faculty Development Manager, and Dissertation Chair.
Dr. J holds a MBA, MS in Adult Education, Ph.D. in Postsecondary and Adult Education, and Certificate in Training and Performance Improvement. He is an avid writer, having authored two eBooks about distance learning, and a book of tools and techniques for traditional business instructors. In addition, Dr. J frequently authors articles which are posted on LinkedIn, related to distance learning and online teaching, along with inspirational quotes which he's been sharing both there and with his students.
Come join Dr. J's new group, Motivation for Transformation: Motivation for Transformation
Please visit the Books page and Store page for transformative resources: Dr. J's Books
You can also find Dr. J on the following social media sites: Instagram
https://www.drbruceajohnson.com/wp-content/uploads/2023/07/Dr-J-Main-What-Can-You-Learn-From-End-of-Course-Evaluations.png
1080
1300
Dr. Bruce A. Johnson
https://www.drbruceajohnson.com/wp-content/uploads/2022/09/drj-weblogo-300x145.png
Dr. Bruce A. Johnson
2023-07-02 01:26:35
2023-07-02 01:26:37
What Can You Learn From End-of-Course Evaluations?