Teach Your Students to Never Give Up and Watch Them Succeed

Every student is likely to feel some apprehension as they attempt to complete what's required in a course. It doesn't matter if it's the first or last course, there may be something holding them back and it's typically related to their state of mind. This is why the persistence rate of students in a degree program becomes so important. When students no longer believe in themselves, or their capacity to continue, especially in an online degree program, they will likely drop the class and eventually disenroll from the program.
I teach courses, and serve as a Dissertation Chair for doctoral students, in traditional online schools. What I mean by this is students are assigned to a class and an instructor. This provides me with an opportunity to get to know my students and interact with them as much as I am willing to do. Every instructor who teaches in this type of traditional online classroom environment also has this same capability when teaching a course or serving as a committee member. The choice has to do with the amount of time they are willing to invest.
The time invested is important as students also have one of two choices to make when they feel frustrated or don't believe it is possible to continue with the course. The first choice is to accept they are powerless and beyond hope of addressing the challenges before them. In other words, their self-doubt and negative self-talk has overcome them. The second choice is to ask their instructor for help and hope they are willing to assist them.
When I work with a student, and they want to give up because some aspect of the course seems too challenging, I remind them: This is not the day to give up. What I want them to understand is there is nothing to be gained from an attitude of defeat. How well they perform depends upon what they believe. When they learn to trust their inner strength, they are drawing upon as an accessible internal power. Once they do, they will find themselves stronger of mind and ready to face whatever concerns them now and ahead in their academic journey.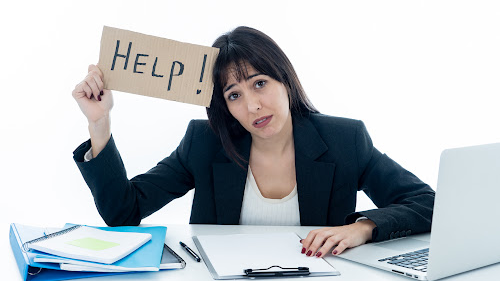 Reason to Quit: The Unexpected
The unexpected can and will occur in life. It usually happens without warning and catches a person by surprise. If ever there is a time when a student would want to quit, this would likely be on top of the list. There's no planning for every possible scenario and situation which could be encountered. When the unexpected does happen, and it will, there's a choice: Attempt to retreat from it, or face it head-on. As you likely know, a student's ability to address any situation outside of the classroom, which directly influences their performance within the classroom, depends upon the support they receive. This support includes help from their instructor.
Reason to Quit: Lingering Doubts
Whenever someone experiences a challenging situation, their ability to handle it effectively may depend upon how strong of mind they are at that time. For example, if there was a minor setback, such as a goal which could not be completed when planned, this does not need to present a significant challenge, as long as they have a positive state of mind. If instead this is seen as a failure, trying to regain momentum may become much more challenging. Even more self-defeating are doubts which are allowed to continue, especially by a student, whether it's about their ability, capability, or anything similar. The more these doubts are cultivated, the easier it will be for them to quit or give up.
A Source of Internal Strength and Power
The inner strength a person has is often referred to as resilience, willpower, grit, determination, and other similar words. I simply call it internal power, to represent a combination of all these qualities. It takes all these elements to give a student the strength needed to continue, whenever they want to quit or give up. There are three particular powers which are developed from their internal power, and include the Power of Potential, Power of Beliefs, and Power of Affirmations. Each of these powers can be cultivated with intention, and utilized for self-development. At any time, they can draw upon one, or all of these powers. As an instructor, you can teach students to never give up through use of any of these powers.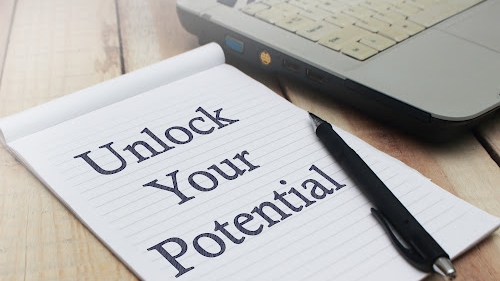 The Power of Potential
Whenever there is a situation which is perceived to be too challenging, beyond a student's capability or capacity, or any other justification which could be a combination of these reasons, there is something they have forgotten to consider: They hold tremendous potential. It is important to remind them of this statement, especially during moments when they question their ability to complete some requirement of the course.
All it takes is a moment of clarity, when a student recognizes they can do more when they believe, to look ahead at possibilities, and then realize they hold the power to make changes, all because of the potential they possess. Even if they received less than perfect feedback or a grade, or the unexpected has occurred, their potential is an ability to create a mindset of strength and not give into doubts and fears.
The Power of Beliefs
When you are able to have a conversation with a student about their potential, ask them these questions: Can you name a positive belief about yourself now? Or is it easier to think of something negative?
A belief is a mental statement you develop and continue to reaffirm, often without changing, unless you consciously make a decision to do so. It's something you state to yourself long enough you begin to accept it as the truth, especially if you find enough evidence or outcomes to support it. For example, if a student believes they have failed, and they continue to receive low grades, this "evidence" will only seem to support and reinforce what they believe. Negative beliefs are the easiest to develop and replay, especially when a class feels challenging. Yet it is the power of positive beliefs which can have the greatest impact on what they accomplish.
When I am addressing a student who wants to quit, and I detect a negative belief, this is when I try help them change their focus. One possible way to begin is to ask the student to think of the last accomplishment which was important to them. In doing so, remembering the details and what it felt like to be able to achieve that particular goal can reinforce a positive belief. What I want them to understand as well is they won't know what they are fully capable of achieving until they make a first attempt and try. Regardless of the requirements of the course or degree program, they have the power of their beliefs. They can be mentally prepared and unafraid to try.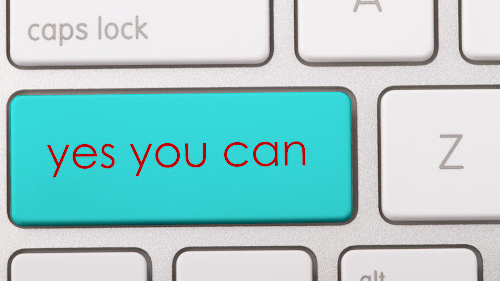 The Power of Affirmations
The last power a person has, which comes from within, is developed through affirmations. These are statements which are designed to be specific to you, and meant to guide you through those moments when you need strength. For example, some of the worst feelings experienced are those created out of fear and doubt. You can change your thinking by making strong positive statements that begin with "I am", and conclude with optimistic words, such as strong, powerful, hopeful, unafraid, fearless, centered, calm, etc.
When you think of affirmations, you may visualize statements which are made and read each day. However, as an instructor, affirmations are a powerful form of support for reminding your students of their potential. For example, when I provide feedback I may begin with a statement of appreciation, such as "I appreciate how much progress you've made in this course and your positive attitude about learning". When I conclude my feedback, I will also use affirmative words to help instill a sense of positive self-belief and support within them. I want to help them learn to associate positive words with their performance and create positive affirmations, which can lead to supportive beliefs.
Becoming Limitless
Any time a student wants to quit or give up, it's time for them to conduct a mental self-assessment. Some of the questions you can have them use include: What more can you accomplish if you keep on trying? What is possible to achieve, with a little more effort? What do you believe about your ability to address this situation?
What I know from experience is this: What you think about, work towards, and commit to matters most. There are no limits to what a person can believe. For every reason there is to quit, there's an even greater reason to continue trying. The bigger the challenge to overcome, the greater your resolve must be. It's not just a matter of circumstances, it's about your determination to stay strong, even in the face of fear or doubt. Every person has within them an unending source of internal power to draw upon, and it only requires a change in focus. When you teach students to make "I can" and "I will" their personal mantras, giving up will not be an option today, or any day.
Dr. Bruce A. Johnson has been working in the field of higher education and distance learning since 2005, with roles including Doctoral Chair and Committee Member, Faculty Development Manager, Core Faculty, and Faculty Development Specialist. Dr. J's background also includes work as a Human Performance Improvement Consultant, and prior to 2005, he was a Manager of Training and Development.
Dr. Johnson is an inspirational author, writer, and educator. His life mission to teach, mentor, write, and inspire others. He has earned a PhD in Postsecondary and Adult Education, a Certificate in Training and Performance Improvement (TPI), a Master's in Adult Education, and a Master of Business Administration (MBA).
As a scholar practitioner, Dr. J was published in a scholarly journal and he has been a featured presenter at an international distance learning conference. He has published three books related to higher education, including two about online teaching. Dr. J has also published over 230 online articles about adult learning, higher education, distance learning, online teaching, and mindset development.
Come join Dr. J's new group, Motivation for Transformation:
Any time of the day, visit this group to find your source of motivation, to be inspired and more importantly, have your mindset transformed: https://www.linkedin.com/groups/9108352/
Dr. J offers transformative resources
Please visit the Books page and Store page for more details.
You can also find Dr. J on the following social media sites:
https://www.drbruceajohnson.com/wp-content/uploads/2022/12/Teach-Your-Students-to-Never-Give-Up-and-Watch-Them-Succeed-Blog-Main.png
1080
1300
Dr. Bruce A. Johnson
https://www.drbruceajohnson.com/wp-content/uploads/2022/09/drj-weblogo-300x145.png
Dr. Bruce A. Johnson
2022-12-11 12:27:59
2022-12-11 12:32:32
Teach Your Students to Never Give Up and Watch Them Succeed